On people marked as South Asians in Europe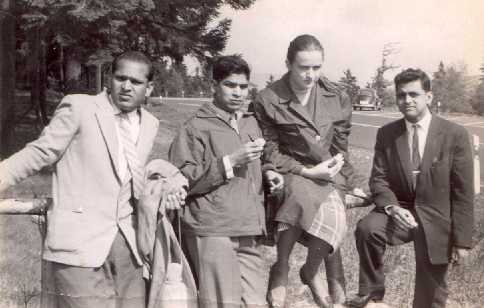 Short essays on the presence of those marked as 'South Asians' in 'European' countries
Bibliography:
Baumann, Martin, Publications on Hindus in Germany
Jacobsen, Knut A. and Selva J. Raj (eds., 2008), South Asian Christian Diaspora: Invisible Diaspora in Europe and North America, Farnham: Ashgate.
Lal, Brij (2006, Hrsg.),Encyclopedia of the Indian Diaspora, Singapur: Edition Didier Millet.
further bibliographical references can be found in the country essays
Disclaimer:
urmila.de is maintained by Urmila Goel (contact: info at urmila.de), who is herself marked as a 'Indian of the second generation in Germany' and has done research on this context since 1997. In this time her research interest has shifted from one more focussed on essentialised notions of 'South Asian' identities to the mechanisms of othering, exclusion and racism met by those, who are marked as others in 'Germany'. The older texts still show this earlier research focus.